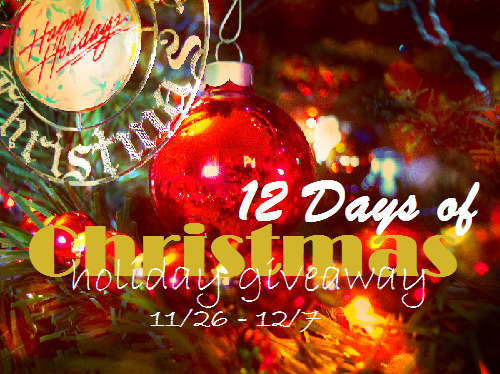 12 days of giveaways on 4 different blogs, offering various items for you and your family, varying from blog to blog! November 26th - December 7th.
Our lovely hostesses ...
Real Life Reality
First time momma to a soon-to-be 2 year old girl, turned single one year in. Living life one day at a time, keeping a positive attitude at all times! Life experiences, photos galore, fashion, health and fitness, tons of giveaways and so much more.
12 daily Giveaways include companies such as ThirtyOne Gifts, Riff Raff, Truly Sanctuary, Chaos & Love, Happy Family and many more awesome vendors/companies featuring clothing, childrens gifts, organic toddler food, hand made items, cool gifts and more. Visit me now!
Former librarian turned stay at home mom to our 22 month old daughter Grace and 1 month old son Connor. I love sharing our daily adventures and I often feature our favorite books and money saving tips.
12 Daily Giveaways include some great items for everyone in the family such as a bag from Thirty One, a recordable story book from Hallmark, several pieces of beautiful jewelry, and an 8x10 photo canvas. Visit me now!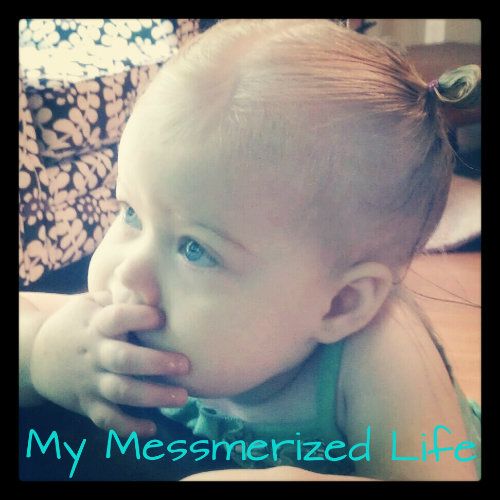 A blog focused on everyday life, the good, the bad, and the ugly. Facing real life challenges including struggles through miscarriages and pregnancy

.

Capturing memories of our young daughter blooming into a spunky toddler.
Finding frugal ways to keep our house fresh and up to date but also kid proof. Crafting, DIYing, fashion, food, and more!
12 Daily Giveaways include home décor, clothing for men, women & children accessories, skin care products, toys & books, home fragrances, customizable items and more! Visit me now!
A blog about my life as a working mom of two boys and the wife of a chef. I practice cooking, attempt to meal plan, think out loud about crafting and write about the daily happenings in our lives.
12 Daily Giveaways include encompass many of the things that I write about on my blog - organization, jewelry, the Paleo lifestyle and more. Visit me now!
Be sure to visit each blog each day for a chance to win a different item! Good luck!
Day 10 of the 12 Days of Christmas Giveaway Event is sponsored by
Nuby
! As a Nuby Mommy Blogger, I get to review great Nuby products and I am really excited that I can now try out all of their great baby products for Connor!
Recently we received a
Flip Flop Teether Book
, a
Looksee Mirror
toy, and a set of two
Prima Orthodontic Pacifiers
to review.
The Flip Flop™ Teether book has everything you need to stimulate your baby's senses and imagination. The pages are packed with fun from crinkle noises that develop touch and hearing, to teething edges that soothe and comfort your baby's sensitive gums. Each page tells a short story and the soft plush character head squeaks when pressed.
Available for purchase at www.BuyBabyDirect.com, www.BabyBungalow.com, and Amazon.com
The bright and colorful characters have been designed to stimulate your baby's senses and imagination. The multiple teething surfaces are perfect for teething toddlers and the mirror helps develop eye coordination. Parts of the soft plush characters crinkle and rattle to provide hours of fun.
Available for purchase at www.babywuvinc.com, www.BabyBungalow.com, and Amazon.com
The Prima™ Orthodontic Pacifiers are perfect for soothing your baby. They feature an orthodontic shaped baglet that is designed to fit naturally in your baby's mouth and soft nubs along the baglet rim that massage and stimulate your baby's gums. They also feature small bumps on the surface of the shield that allow air to circulate between the pacifier and your baby's delicate skin, reducing irritation. They are available in a variety of fun colors and prints. And because they are from Nûby™, you can be assured that they are BPA Free!
Available for purchase at www.BuyBabyDirect.com and www.BabyHaven.com
Being only 5 weeks old, Connor's reaction to the book and toy wasn't too surprising:
He still spends a lot of time asleep, but when he is awake he likes to look in the mirror and he is fascinated when Grace tries to show him the book. The colors are bright and fun and the quality is great! I love how both toys crinkle when grabbed and the book has adorable characters in it. Both will be perfect for when he is teething because they have surfaces made for him to chew on that will help soothe teething gums. I know when he gets a little older he will love his new toys!
As many of my readers know, Grace never took a pacifier and it was a huge issue.. So I was bound and determined to have Connor use one. Thankfully he took to them right away and they have made life much easier. I love these Nuby orthodontic pacifiers, because unlike other brands, they don't irritate the skin around his mouth at all (he has pretty sensitive skin.)
Any of these items would make a perfect gift for any baby on your list this year!
Giveaway
Nuby is giving one of my lucky readers an infant gift set which includes a Flip Flop Teether Book, a Looksee Mirror toy, and a set of Prima Orthodontic Pacifiers!
How to Enter:
This is a Rafflecopter giveaway. Follow the instructions on the widget to enter. All current likes/follows count! Please contact me if you run into any technical difficulties with Rafflecopter. The giveaway runs through Thursday, December 13th at 12:01 AM CST! Open to US residents only.
The first two entries are mandatory
-
Like
Moments That Take My Breath Away
and
Nuby USA
on Facebook!.
Once you complete these entries, the widget will give you the option of completing the rest. Complete more steps for more chances to win!
Good luck!
a Rafflecopter giveaway
I am writing this post as part of the NUBY Mommy Blogger Program. I did not receive compensation for this post, although as part of the program I may receive items to sample or review. All opinions are my own and 100% honest.