12 days of giveaways on 4 different blogs, offering various items for you and your family, varying from blog to blog! November 26th - December 7th.
Our lovely hostesses ...
Real Life Reality
First time momma to a soon-to-be 2 year old girl, turned single one year in. Living life one day at a time, keeping a positive attitude at all times! Life experiences, photos galore, fashion, health and fitness, tons of giveaways and so much more.
12 daily Giveaways include companies such as ThirtyOne Gifts, Riff Raff, Truly Sanctuary, Chaos & Love, Happy Family and many more awesome vendors/companies featuring clothing, childrens gifts, organic toddler food, hand made items, cool gifts and more. Visit me now!
Former librarian turned stay at home mom to our 22 month old daughter Grace and 1 month old son Connor. I love sharing our daily adventures and I often feature our favorite books and money saving tips.
12 Daily Giveaways include some great items for everyone in the family such as a bag from Thirty One, a recordable story book from Hallmark, several pieces of beautiful jewelry, and an 8x10 photo canvas. Visit me now!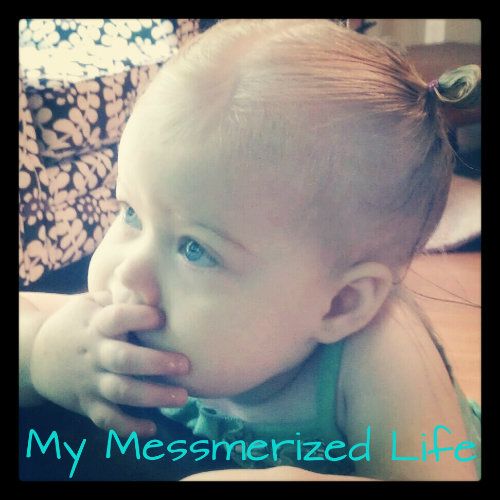 A blog focused on everyday life, the good, the bad, and the ugly. Facing real life challenges including struggles through miscarriages and pregnancy

.

Capturing memories of our young daughter blooming into a spunky toddler.
Finding frugal ways to keep our house fresh and up to date but also kid proof. Crafting, DIYing, fashion, food, and more!
12 Daily Giveaways include home décor, clothing for men, women & children accessories, skin care products, toys & books, home fragrances, customizable items and more! Visit me now!
A blog about my life as a working mom of two boys and the wife of a chef. I practice cooking, attempt to meal plan, think out loud about crafting and write about the daily happenings in our lives.
12 Daily Giveaways include encompass many of the things that I write about on my blog - organization, jewelry, the Paleo lifestyle and more. Visit me now!
Be sure to visit each blog each day for a chance to win a different item! Good luck!
Lilla Rose is an independent sales company specializing in gorgeous hair jewelry. Their most popular item is their flexi clip which is honestly like nothing I've ever seen before!
Our clip is ornate: beautifully designed in a multitude of colors; it is amazingly flexible which most items of it's kind are not; it is one-piece so you do not have to worry about losing a piece of it; the Flexi Clip is also darned durable and finally, it locks so the pin does not slip out. Our flexible clip will fit in just about any thickness of hair. We have six sizes: mini's, extra small, small, medium, large, and extra large.
Anjanette is a friend of mine from college, and when she started selling Lilla Rose, I started looking at these clips and was very impressed by the great variety and styles they offer. I've been wanting to get one for a while but I always held back from buying for 2 reasons. The first is that I am lazy when it comes to my hair. I am horrible about getting it cut on a regular basis and my daily routine doesn't go beyond washing it at night and brushing it out in the morning. So the idea of adding a clip sounded like it might honestly just be too much work for my very low maintenance self. And the second is that I have very fine hair. Most hair accessories slip out of it and I have to fight to get them to stay in. So when Anjanette graciously offered to send me a flexiclip, I jumped at the chance.
It took me forever to decide which Flexi Clip to get. There are so many gorgeous choices, but I finally decided on the Lovely Circle Stoneset in extra small.
Anjanette helped me pick the size that would be right for my hair and when it arrived, I was pleased by the quality and ease of use! Like I said before, I'm pretty low maintenance, and it only took me a few seconds to put this clip in my hair the first time!
The clip stayed in my hair all day with no problems. I got several compliments on it throughout the day! I am planning on watching some of the
styling videos
soon to get more ideas on how to use the clip. I wish I would have gotten one earlier and I plan on ordering several different styles!
Lilla Rose also sells other gorgeous hair accessories including hair sticks, headbands, and bobby pins. These pieces would make great gifts for any woman in your life!

Anjanette has generously offered to give one of my readers one free Lilla Rose item valued at up to $16!
How to Enter:
This is a Rafflecopter giveaway. All current likes/follows count! Please contact me if you run into any technical difficulties with Rafflecopter. The giveaway ends Saturday, December 8th at 12:01 AM CST!
The first two entries are mandatory
-
Like
Moments That Take My Breath Away
and
Lilla Rose
on Facebook!
Once you complete these entries, the widget will give you the option of completing the rest. Complete more steps for more chances to win!
Good luck!

I was not compensated for this review. I received the item(s) free of charge for reviewing purposes. All opinions are honest, and my own.