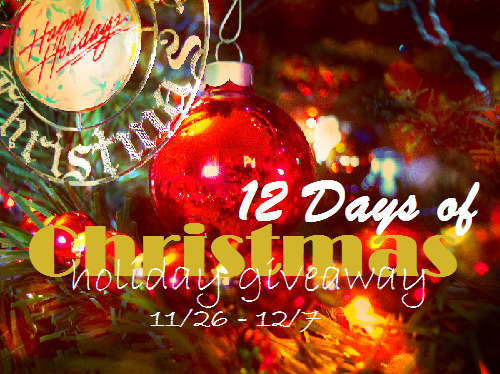 12 days of giveaways on 4 different blogs, offering various items for you and your family, varying from blog to blog! November 26th - December 7th.
Our lovely hostesses ...
Real Life Reality
I really can't explain to you how excited I was when I opened the package from Scribblers. I think I've had more fun playing with the crayons than Grace has. That's saying a lot because she loves them and refuses to let go of them for most of the day! I personally think you're never too old to enjoy coloring. My mom sent me crayons and a coloring book several times in care packages in college and I loved it. I'm so excited that Grace is finally enjoying sitting down and coloring with me!
These crayons make amazing party favors for kids of all ages and Randi can custom design crayons and labels to fit your theme! We received the Ultimate Princess Castle set and the fish shaped crayons as examples of party favors. I know I will be ordering favors in the next couple of years for Grace's birthday parties! What child wouldn't like to receive crayons? I think the fish crayons would make great favors for a Dr. Seuss One Fish, Two Fish party!
I am obsessed with the Lego set and I know that I am going to have to have a Lego birthday party for Connor sometime. The dinosaurs are so cute!
If you're looking for something for a girl, this spring garden set is perfect. And for the holidays, this gingerbread men and candy cane set is perfect for your little creative artist!
I gave Grace the Ultimate Princess Set to play with and she sat right down with her coloring book and got to work. I was worried that the shape of them might make them difficult to color with, but she didn't have any trouble. They work just as well as traditional crayons! You might notice that she's holding all of them in this picture. I tried to only give her one, but she wasn't thrilled with that idea. She wanted them all out so that she had her choice of colors. She loves carrying them around with her and we're also using them to help her work on identifying her colors!
I really can't say enough good things about these crayons. The quality is amazing and the packaging is adorable. Even the way Randi packs her boxes makes me smile:
No packing peanuts necessary!