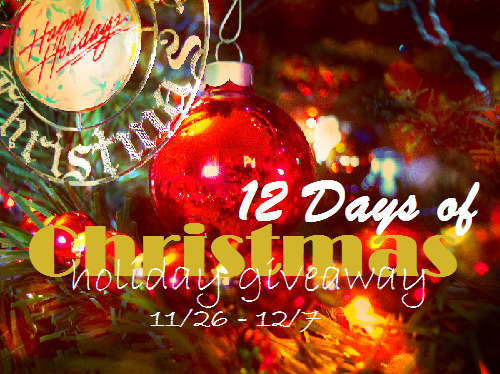 12 days of giveaways on 4 different blogs, offering various items for you and your family, varying from blog to blog! November 26th - December 7th.
Our lovely hostesses ...
Real Life Reality
First time momma to a soon-to-be 2 year old girl, turned single one year in. Living life one day at a time, keeping a positive attitude at all times! Life experiences, photos galore, fashion, health and fitness, tons of giveaways and so much more.
12 daily Giveaways include companies such as ThirtyOne Gifts, Riff Raff, Truly Sanctuary, Chaos & Love, Happy Family and many more awesome vendors/companies featuring clothing, childrens gifts, organic toddler food, hand made items, cool gifts and more. Visit me now!
Former librarian turned stay at home mom to our 22 month old daughter Grace and 1 month old son Connor. I love sharing our daily adventures and I often feature our favorite books and money saving tips.
12 Daily Giveaways include some great items for everyone in the family such as a bag from Thirty One, a recordable story book from Hallmark, several pieces of beautiful jewelry, and an 8x10 photo canvas. Visit me now!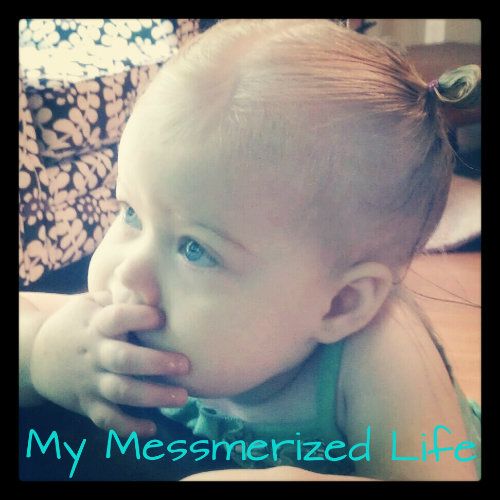 A blog focused on everyday life, the good, the bad, and the ugly. Facing real life challenges including struggles through miscarriages and pregnancy

.

Capturing memories of our young daughter blooming into a spunky toddler.
Finding frugal ways to keep our house fresh and up to date but also kid proof. Crafting, DIYing, fashion, food, and more!
12 Daily Giveaways include home décor, clothing for men, women & children accessories, skin care products, toys & books, home fragrances, customizable items and more! Visit me now!
A blog about my life as a working mom of two boys and the wife of a chef. I practice cooking, attempt to meal plan, think out loud about crafting and write about the daily happenings in our lives.
12 Daily Giveaways include encompass many of the things that I write about on my blog - organization, jewelry, the Paleo lifestyle and more. Visit me now!
Be sure to visit each blog each day for a chance to win a different item! Good luck!
It's day 2 of the 12 Days of Christmas Holiday Giveaway event!
Kristine, of
Kristine's Keepsakes,
makes gorgeous hand stamped jewelry pieces that any woman would be thrilled to receive Christmas morning. Kristine has a son who is Grace's age and he is the one who inspired her to create these hand stamped pieces! She loves designing and creating new one of a kind pieces. Because each piece is individually stamped, no two pieces are identical.
I have ordered two pieces from Kristine and I absolutely love both! The first is the
Snowflake Ornament
. I love getting a personalized Christmas ornament for our family each year and so I was excited to find this one in her shop!
The second is the
Large Personalized Hand Stamped Washer Bracelet. I am in love with this bracelet and now wear it almost every day. The quality is amazing and

i

t's stu

rd

y enough that I don't worry about Grace breaking it when she plays with it on my wrist. The purple suede is

very

pretty and I l

ov

e seeing my kid's names every time I look down.
Hint, hint to Mike: If you are reading this, I also really want the
Love You to the Moon & Back Necklace
!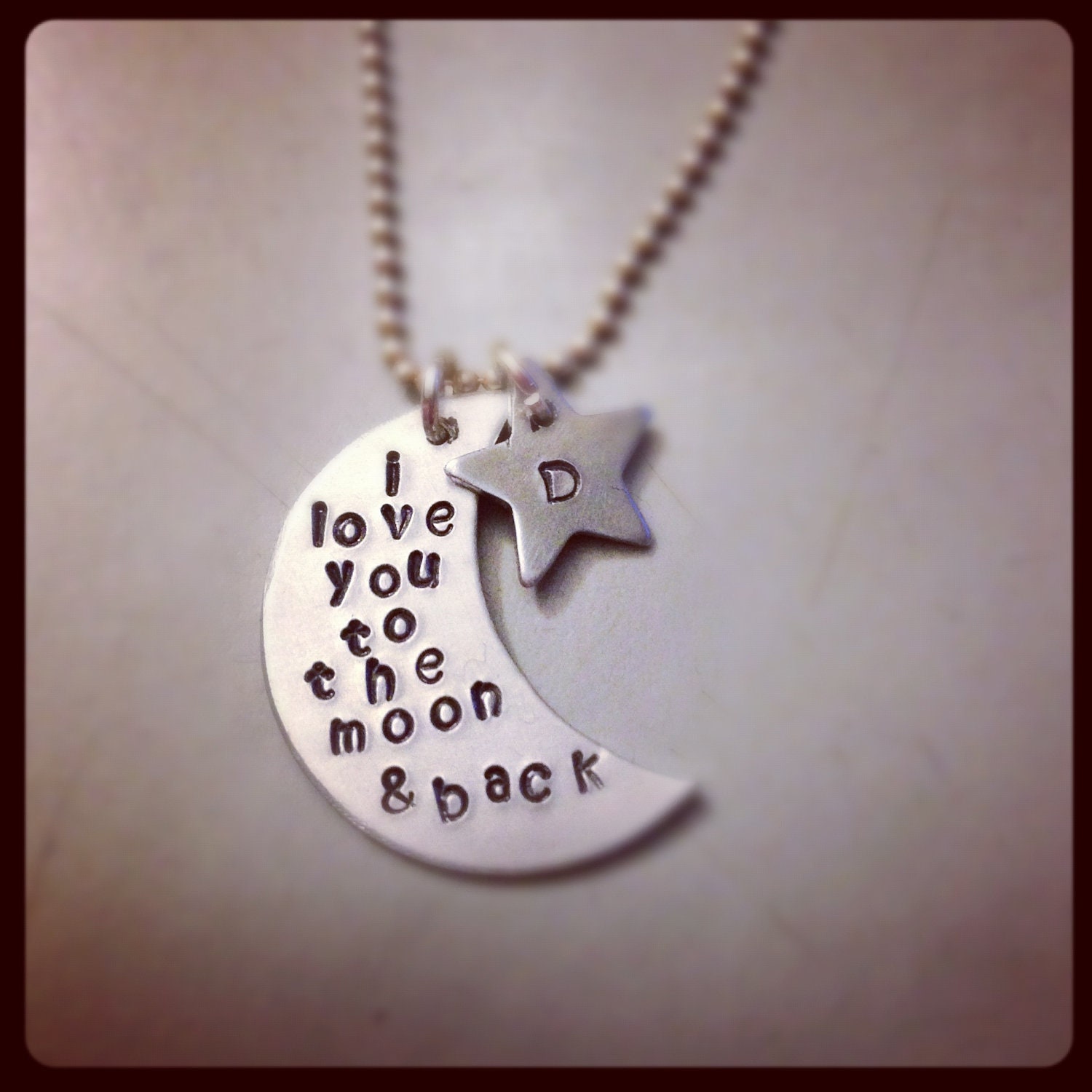 All of Kristine's items are beautiful and very reasonably priced! Be sure to order by December 7th for guaranteed delivery by Christmas!
Giveaway
Kristine has generously offered to give one of my readers a Dainty Monogrammed Necklace (retail value: $20.)
The Dainty Monogrammed Necklace includes;
Single pendant with an initial of your choice
Swarovski Crystal Birthstone of your choice
18" ball chain
International winners pay additional $3 for shipping and insurance.
How to Enter:
This is a Rafflecopter giveaway. Click "read more" and then follow the instructions on the widget. All current likes/follows count! Please contact me if you run into any technical difficulties with Rafflecopter. The giveaway ends Wednesday, December 5th at 12:01 AM CST!
The first two entries are mandatory
-
Like
Moments That Take My Breath Away
and
Kristine's Keepsakes
on Facebook!
Once you complete these entries, the widget will give you the option of completing the rest. Complete more steps for more chances to win!
Good luck!
a Rafflecopter giveaway
I was not compensated for this review.

All opinions are honest, and my own.